DAS FINALE vom Voting endete bei Post 441 auf Seite 22!




Drück einfach HIER drauf!



Die BONUSRUNDE endete mit den Top 20...

Drück einfach HIER drauf!

Die Komplettliste aller bisher gesammelten 265 (!) Vehicle kannst Du Dir aber auch gern noch ansehen...mit Bildern!

Drück einfach HIER drauf!




Hallo!



… mal wieder…

Nachdem wir nun in letzter Zeit herausgefunden haben welche Helden, welche Schurken, welche Heldinnen, welche Teams und welcher Nick Fury der beste ist…frage ich mich:

Welches ist

Marvel's Most Popular Vehicle ?

Hier will ich Euch wählen lassen, welches "Fortbewegungsmittel" das beliebteste ist.

Es geht aber weder um Umweltverträglichkeit, Reichweite oder Alltagstauglichkeit…Euer Bauchgefühl entscheidet, welches "Teil" in die nächste Runde kommt.

Ich habe (wie einige schon wissen) 128 Vehicle zusammengetragen, die nun gegeneinander antreten sollen. Die Paarungen habe ich ausgelost (mit Hilfe von "zufallsgenerator.irgendwas") und bitte Euch die Duelle zu bewerten. Jede Paarung kann nur einen Sieger haben, die Sieger kommen weiter, und treten in der nächsten Woche gegeneinander an…bis nur noch eins übrig bleibt:

Das allerbeste, das schönste, das superdupermegageilste Gefährt, das das 616-Universum jemals hervorgebracht hat!

Zu den Kandidaten:
Rüstungen, Exoskelette, Jetstiefel, Fluganzüge, Stationen(wie z. B. Asteroid M), Tiere (Ausnahmen bestätigen die Regel!), Fahrzeuge ohne etwas Besonderes, Serienmodelle(z.B. Skrull-Kriegsschiffe)…und sowas…dürfen nicht mitmachen!
Die Vehicle kommen aus dem 616-Universum oder werden in der Regel dort eingesetzt.
Die Vehicle sind nicht immer allgemein bekannt, es gibt also auch einige Exoten.
Die Liste ist selbstverständlich nicht vollständig…aber mehr kriege ich nicht unter!
Manche Teile sind soooo unbekannt/selten, dass es kaum Bilder im Netz dazu gibt…sollte es dazu kommen, dass ein Bild aus welchen Gründen auch immer, gesperrt und somit nicht angezeigt wird, werde ich versuchen es zu ersetzen…kann das aber nicht garantieren…dann bitte mal eine Suchmaschine anschmeißen!
Ich habe mir erlaubt wenige Ausnahmen zu machen…ICH DARF DAS!

Beispiel

zur Stimmabgabe:


Helicarrier (S.H.I.E.L.D.) vs Spider-Mobile (Spider-Man)

Bitte zeigt mir eindeutig was Euch besser gefällt:

Helicarrier (S.H.I.E.L.D.) vs

Spider-Mobile (Spider-Man

)=> Helicarrier gewinnt Helicarrier (S.H.I.E.L.D.) vs Spider-Mobile (Spider-Man) => Helicarrier gewinnt Helicarrier (S.H.I.E.L.D.)

vs Spider-Mobile (Spider-Man)

=> Helicarrier gewinnt Helicarrier (S.H.I.E.L.D.) => Helicarrier gewinnt

Ihr wisst schon was ich meine!

Sicher kennt Ihr die meisten Kandidaten und bei einigen werdet Ihr denken: "Häh?? Was ist das denn?" Oder auch: "Wo ist das all die Jahre geblieben?" Vielleicht seht Ihr die auch zum ersten Mal…? Aber glaubt mir:

Es gibt sie alle!

Die (altbekannten) Regeln:

1. Jeder der will, darf in jeder Runde wählen!

2. Der Sieger muss eindeutig erkennbar gewählt werden!

3. Jede Runde läuft eine Woche!

4. Seid nett zueinander!

5. Bitte, bitte begründet Euer Entscheidungen…aber gerade in den Vorrunden habe ich nix dagegen, wenn das entfällt...!

6. Spaß haben!

7. Im Zweifel habe ich Recht!

Schluss der 1. Runde ist dann nach einer Woche irgendwann am 4.11.2013. Sobald ich "Stopp" rufe wird ausgezählt. Ich selbst vergebe auch Stimmen, sobald es ein Unentschieden geben sollte, ziehe ich meine Stimme ab, damit es einen Sieger gibt!

Hier also die Paarungen der 1. Vorrunde:


01. Helicarrier (S.H.I.E.L.D.) vs U.S.S. Captain America (Guadrians of the Galaxy)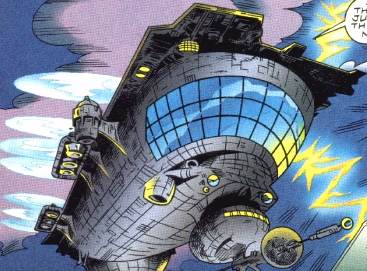 vs
02. AngelWing(Moon Knight) vs Time-Ship (Kang, die Kugel, nicht die Sphinx)
vs
03. Freedom's Lady (Guardians of the Galaxy) vs Battlevan (Hobgoblin)
vs
04. Spaceship (Collector) vs Bea Arthur (Deadpool Corps)
vs
05. Fantasti-Car MK I (Flying Bathtub) (FV) vs Fantasti-Copter (FV)
vs
06. Space Sedan (Macho's/Deadpool's) vs Goblin-Broomstick (Green Goblin)
vs
07. Big Wheele (!!!) vs Hot Rod (Johnny Storm)
vs
08. Plattform (Jack O'Lantern, original) vs Thunderstrike(Thunderbolts)
vs
09. Rover (Hank Pym) vs Stealthcraft (Silver Sable)
vs
10. Quinjet (Avengers, original mit Facelift) vs Hawk-Plane (Night Hawk)
vs
11. Rosebud II (FV-Zeitschlitten) vs Rollstuhl, schwebender (Prof. Xavier)
vs
12. Flying Saucer, Uranian's (Agents of Atlas) vs Fantasti-Car MK II (FV)
vs
13. Blackbird (X-Men) vs Smartship Friday (Power Pack)
vs
14. Quincarrier (Avengers) vs Zeus (Tunderbolts)
vs
15. Battlevan (Scourge) vs Sanctuary (Thanos)
LINK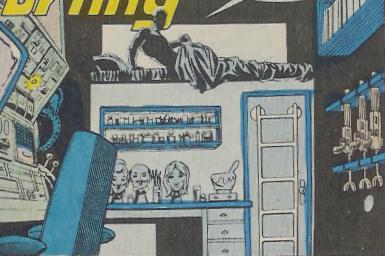 vs
Weiter im 2. Post...
Dieser Beitrag wurde bereits 27 mal editiert, zuletzt von manwithoutfear ()